Rittz Accessories is your premier destination for high-quality leather belts. As one of the top Leather Belt Manufacturers and Leather Belt Suppliers in Chennai, we take great delight in creating magnificent leather accessories that exemplify fashion toughness, and classic elegance, Your number one source for top-notch leather belts is Rittz Accessories. We distinguish ourselves in the industry through our dedication to superb craftsmanship and careful attention to every last detail. For a Brand to be complete, a well-made belt is essential, and Rittz Accessories is aware of this.
We are the ideal suppliers of leather belt for your brand needs since we offer a wide variety of alternatives to suit your Brand's particular tastes and style. As a Mens Belt Manufacturers our belts are meticulously crafted using the finest quality leather sourced from trusted suppliers. At Rittz Accessories we ensure that our goods last the test of time, by only using the best materials. Our accomplished craftsmen create belts that look wonderful and have outstanding durability and functionality by fusing ancient methods with contemporary accuracy.
Rittz Accessories offers a diverse selection of belt styles, convincing us to be a leading leather manufacturers, providing reversible belts, braided belts, embossed belts, and much more. Each design is thoughtfully crafted to accommodate varied events and fashion preferences. Our belts are made to complement your brand.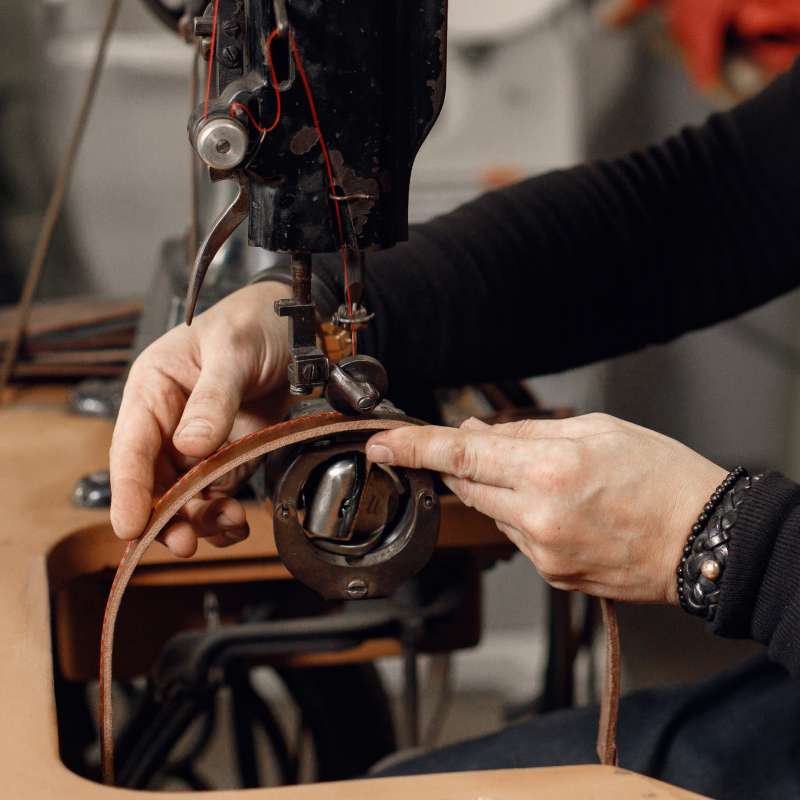 At Rittz Accessories, we put the needs of our clients first. Our experienced staff is always available to help you choose the perfect material and style for the belt that fits your style and meets your brand's needs as a top Leather Belt Manufacturers.
We provide customization services. Our skilled craftsmen can realize your concept if you have a specific design in mind or want to personalize a belt with initials or logos. We strongly believe in the value of uniqueness, and our customization choices let you design an accessory that genuinely embodies your brand's aesthetic.
With Rittz Accessories, you can have faith that you're making a wise investment in a high-quality item that will strengthen your Brand and endure over time. We are renowned as the top Mens Belt Manufacturers in India because of our dedication to perfection and our commitment to using only the best materials to create our leather belts, which are unrivaled in quality and craftsmanship.
Visit our website to go through our large selection of leather belts. Embrace the luxury of giving your customer a Rittz Accessories belt while enhancing your look with our amazing designs. With our finest leather belts, up your brand's fashion game and leave a lasting impression.